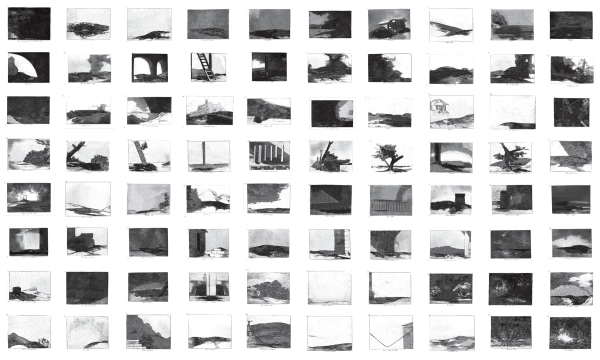 The invited work: Farideh Lashai
When I Count, There Are Only You...But When I Look, There Is Only a Shadow
May 30 - September 10, 2017
The Museo del Prado and the Fundación Amigos del Museo del Prado are presenting the last work by the Iranian artist Farideh Lashai (Rasht, 1944 – Teheran, 2013), When I count, there are only you…but when I look, there is only a shadow (2012-13), a video installation inspired by Goya's Disasters of War. Farideh removed the figures and modified the images in this iconic print series in order to present them accompanied by animated images which are projected onto them from a moving spotlight.
This presentation offers a unique occasion to see Lashai's work located alongside the prints by Goya that inspired them and between his Black Paintings and The 3rd of May. The result is a dialogue that reveals the ongoing relevance of Goya's message two centuries later.
The special loan of this installation falls within the Museum's "Invited Work" programme, which is sponsored by the Fundación Amigos del Museo del Prado. Since 2010 this programme has enriched a visit to the Museum by establishing terms of comparison that allow for a reflection on the works in the Prado's own collection.